Orchid-Star's Pete Ardron has come together with singer, snake and fire dancer and Kundalini instructor Kwali Kumara to produce an album which wears 2 hats equally comfortably. Each track is built round an 11 minute repeated mantra delivered in such a way that they can be used easily in a Kundalini meditation context but put aside whatever preconceptions that might give you - anybody familiar with Pete's other work will see the same ecstatic blend of psychedelic, world and classical, electronic and acoustic, in these six beautiful, intense musical journeys - this is most definitely also music for the listener (and dancer!) - psy-chill, dub, liquid drum & bass, progressive and other grooves wrapped in orchestral layers and sprinkled with Indian and Celtic colours.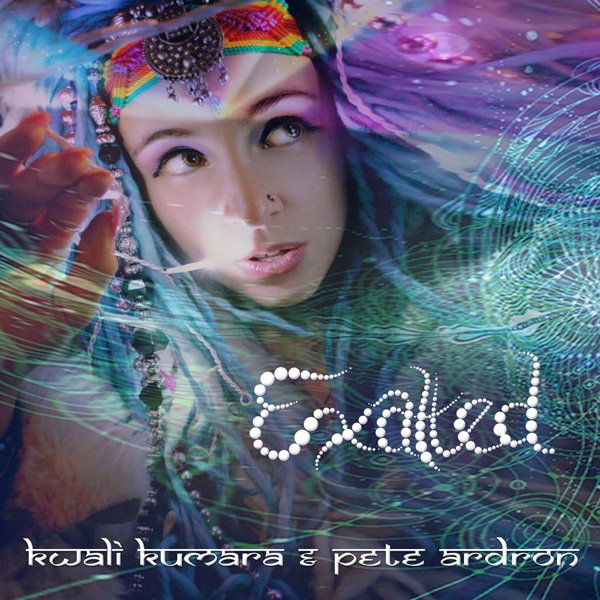 The CD also includes a 12-page booklet featuring the exquisite artwork of Pashet, the mantras with translations and explanatory text from Kwali.
Available now on CD -
www.pinkhampster.com/html/artistpage.php?artist=Kwali_Kumara_and_Pete_Ardron
and digitally from -
https://peteardron.bandcamp.com/album/exalted
- includes PDF booklet
Available digitally on iTunes, Amazon, Google etc. (but not Spotify, Deezer and Rdio) within the next few days.
Available on CD from online/real shops globally (through Arabesque Distribution) from Jan 15th